Does Custom Deck Creations Work on More Than One Project at a Time?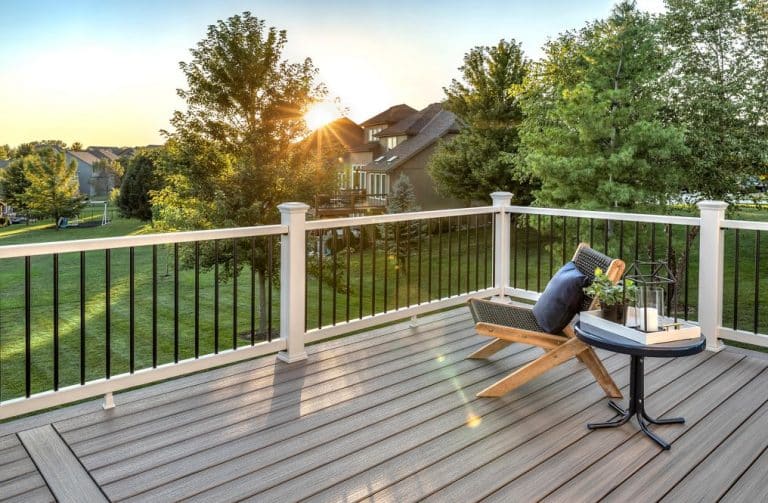 We've all heard the stories: a friend hires a contractor, and everything starts off great. 
But then the work becomes inconsistent; the crew is there one day but not the next, or they show up late and leave early. There's no clear communication, and the homeowner has no clue what's happening or when their project will be complete.
This behavior can leave anyone wondering if their builder may be working on more than one project at a time, causing unwanted delays and a lack of communication. And if you're planning on building a deck, it's all too easy to imagine it happening to you.
This concern is entirely understandable, and if you're considering building with us, we'd like the chance to put your mind at ease. 
So how many projects do Custom Deck Creations work on at a time? How do we run things differently, and what else can you expect from working with us?
Here's what you need to know!
How We Operate
If you're looking for a short answer, you'll be happy to know that each of our crews only works on one deck at a time.
But that's not all; Custom Deck Creations was founded on doing things differently. Breaking the negative connotation that contractors have and how they handle projects. We achieve this by:
Being the first in the industry to offer a 10-year workmanship warranty
Not asking clients for more money (the dreaded "required change orders") after the agreement is signed, except if the client makes a change to their project.
Choosing not to have an inflationary clause in our agreements, meaning your price for materials is locked in even if our costs increase.
Specializing in only composite decks instead of trying to be the jack of all trades.
But maybe our biggest quality that sets us apart is our clear communication and staying true to our word. Our focus is on the entire client experience and making sure that experience is a positive one throughout the project, including providing focused attention on each project. 
The Client Experience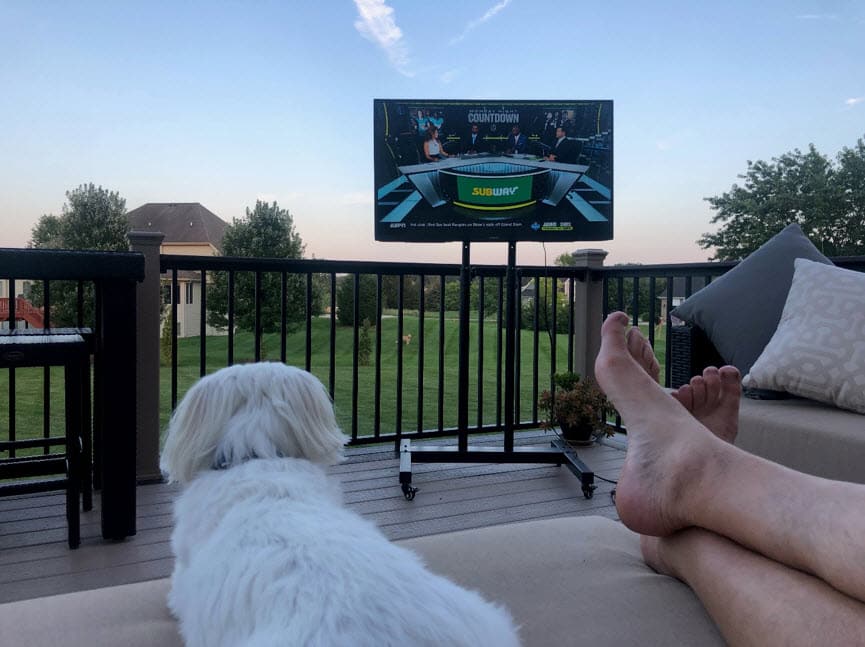 We aren't job-hoppers; once we start your project, we work on it until it's complete. We define complete as only once the final inspection from your local municipality is approved (which we handle), AND you're happy with everything on your new deck. To us, a completed job is one where the backyard looks like we were never there (except with a brand new composite deck, of course!). 
With that being said, there are a few rare exceptions:
An Existing Deck Demo
If your project includes a demo, we'll first take care of the existing structure. Then we'll return to dig the holes for the deck posts and wait for an inspection. Once that's done, we're in the clear to start the build!
Weather
There may be a few interruptions during builds due to snow or rain (one day, we'll figure out how to mix water and electricity better). But we aren't starting on another project!
Concerns on a Previous Job
If we need to return to a project we just finished to handle any minor concerns or issues that have come up, we may step out for a day to finish it. But we'll always give you a heads up in these situations.
Waiting on Inspections
In many local Michigan municipalities, a building inspection can usually be scheduled 1 to 2 days out. But did you know that inspections are usually scheduled 7 to 8 days out in some townships like Canton, MI? We always work with this in mind, but sometimes circumstances like the weather can throw a wrench in our plans and cause the project to reach a standstill for a day or two (sometimes, our crystal ball (or the weatherman) doesn't work as well as we'd like). 
However, we have excellent working relationships with the municipalities we build in. So many building inspectors are kind enough to be flexible with us to try not to cause an inspection-related delay on projects.
Working With Our Project Managers
You'll be working with one of our in-house full-time dedicated project managers. Each has decades of experience in the construction industry. And it's their primary role to keep communication open and flowing with you, keeping you up to date and letting you know what we've accomplished and what's to come. 
And their only job is project management – so they'll never get pulled into sales, admin, etc. They're entirely focused and committed to ensuring your project is fully completed and you're 100% happy with the results. 
Also, as the owner of Custom Deck Creations (Hi, I'm Phil!), I personally work on every project. My passion comes from ensuring every client is 100% happy. If you ever have any issues or concerns that aren't able to be addressed otherwise, you can always call me; my direct line is (734) 822-6141.
Conclusion
You can be confident that if you work with Custom Deck Creations, the crew building your deck will focus wholly on your project. We won't disappear for days and leave you wondering how the project is going or what you should expect next.
Your dedicated project manager will keep clear communication throughout and update you as your project progresses.
Are You Ready to Get Started?
At Custom Deck Creations, we build composite decks for clients across SE Michigan. We'd love to work with you to design the deck you've been dreaming of building, making sure it checks all of your boxes and stays within your budget. 
To get started, please give us a call! We can chat about your project and give you a free over-the-phone estimate. Or, if you'd like to get some inspiration first, feel free to check out our most recent builds.
Did you enjoy this post? Share it with a friend in the area who's thinking of building a deck. Want to keep reading? Check out these posts next: