Is Spring 2022 the Best Time to Build a Deck?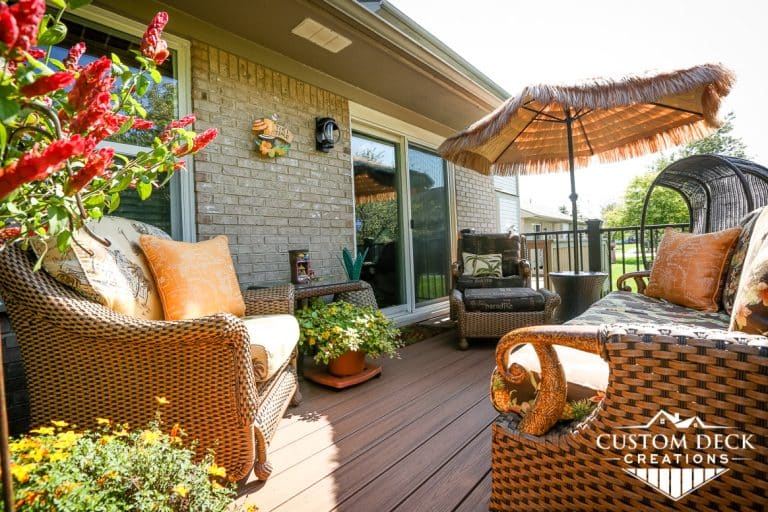 With the beginning of a new year, homeowners are asking us more frequently if now is the best time to build a deck or if they should wait until inflation cools off. There's a fear of spending too much on a deck when prices are surely going to drop sometime in the near future… right?
The Short Answer?
We believe that there's no better time than now and you likely won't see material costs this low again.
That may be a bold claim, but let's spend some time diving into the details about why we believe Spring 2022 is the best time to build a deck rather than waiting months or even years down the road.
Inflation
Currently, we're seeing single and double-digital inflation in the United States and across many countries around the world. This rise is due to many reasons, including:
Extremely high demand across many industries
Lower labor availability (in all industries)
Supply chain & logistics interruptions
Raw material disruptions
We're in unprecedented times, but history tells us that inflation isn't something that's solved overnight. On a macro scale, when countries have seen these high single and double-digit inflation numbers, it's never been a quick fix. According to the November Consumer Price Index (CPI) and the predictions of the Federal Reserve Officials, inflation rates aren't expected to cool until at least the end of 2022 or the beginning of 2023.
In our industry, we are no exception to fluctuating prices. But when it comes to lumber costs, we could be looking at a longer wait to see any significant drop.
Cost of Lumber
In 2021, lumber prices increased up to 400%, according to Lumber Numbers market analysis. These are record numbers and almost hard to believe, and you can expect these prices to stay relatively high or even rise in the coming years. 
The culprit is a combination of:
Increasing demand (home renovations and an unexpected boom in the housing market) 
Shorted supply (sawmills struggling to meet the current demand)
According to Stinson Dean, the CEO of Deacon Lumber, we're facing a demand-side problem. We aren't likely to see any significant improvements until builders can no longer pass the rising costs along to clients and force change to happen. But on the bright side, these struggles will cause innovations in using lumber more effectively, which will also help lower these prices. (Watch the full interview on Bloomberg.)
We also encourage you to check out Visual Capitalist's post on exploding lumber prices for a great visual representation.
Fortunately, we are seeing lumber prices come down a bit from this time last year in the local Michigan area, but we expect this to change. Compared to the previous year, the lumber market is even stronger, with lumber buyers outnumbering the number of sellers (think largely homebuilders). And within the next few months, you're likely to see pressure-treated lumber rise 35%-40%.
Trex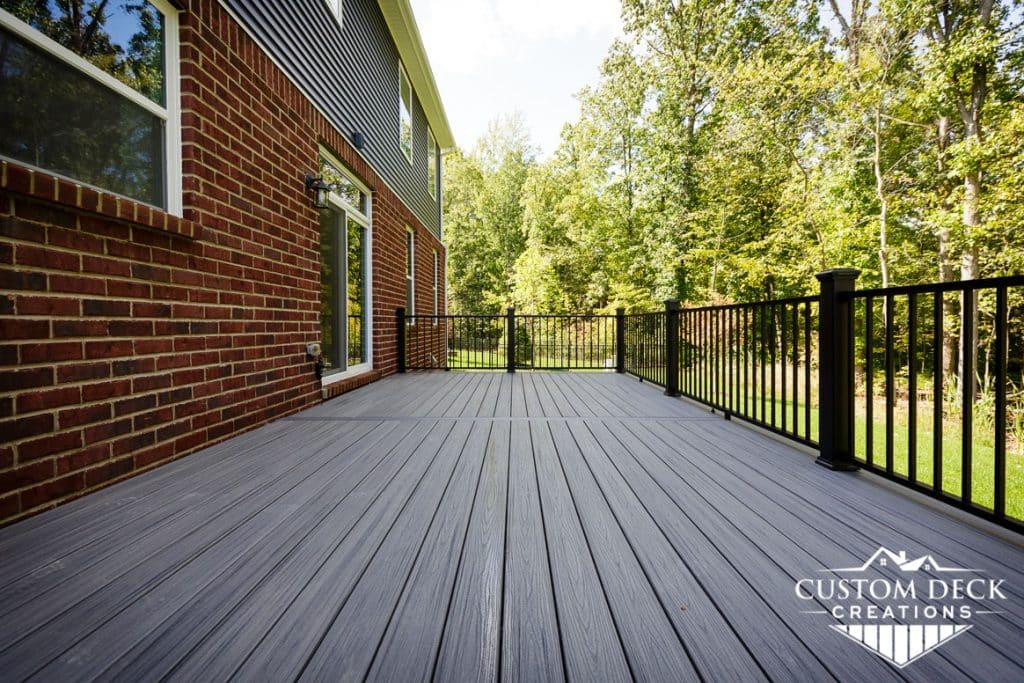 We've been fortunate that Trex has been able to keep costs low by not raising its prices for many years. With the pandemic excluded, Trex's prices have only raised by about 1% annually over the past 10 years. But as times changed in 2020 and 2021, it brought new challenges. And in 2021, Trex had four different prices increase of about 10% each.
With that being said, Trex and other composite decking brands haven't been affected the same way lumber has. While investing in composite was always a more expensive upfront investment than a wood deck in previous years, the tables have started to turn, and composite decking sales are booming. 
Common Concerns
Material Shortages
On our builds, we use PT lumber for framing and Trex for the decking. Despite the lack of supply for lumber, we have always been able to get ahold of all the materials we need to complete a deck. Even more good news, we aren't anticipating out-of-stock shortages in 2022, another reason making it the best time to build a deck.
However, we do anticipate multiple material cost increases from manufacturers and distributors throughout 2022 and on.
Sudden Price Increases
At Custom Deck Creations, our guarantee is this:
Unless the client requests a change, we will never ask for more money after signing the agreement.
Even if the material costs go up between signing with us and building your deck, we will never ask you to cover those costs. We take on the risk ourselves, and we've always stuck to our promise. Even throughout all of the changes in 2020 and 2021, we never went back to any one of our clients asking for more money when material costs increased. 
Final Thoughts
Heading into 2022, from everything we've heard, it seems raw production costs will continue to increase and affect consumer prices. The supply and demand imbalance isn't going to be a quick fix and may continue to rise without a shift in the industry. For these reasons we believe now is the best time to build a deck, as the exact same project is likely to cost much more a year from now.
What Next?
If you're considering building a deck this Spring, we'd love to chat. 
At Custom Deck Creations, we design and build composite decks for clients across Southeast Michigan. It all starts with a free, no-obligation estimate for your project. We want to understand your vision for the perfect deck and bring it to life while staying within your budget. 
If you're ready to get the ball rolling or have any questions, please get in touch! Also, feel free to check out our most recent builds for a bit of inspiration.
Did you enjoy this post? Share it with a friend who will find it helpful! Want to keep reading? Check out these posts next: