How Long Does It Take To Build a Deck? Here's The Truth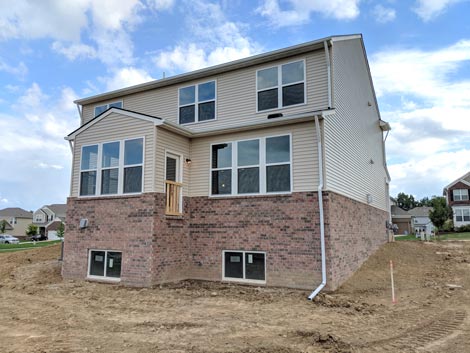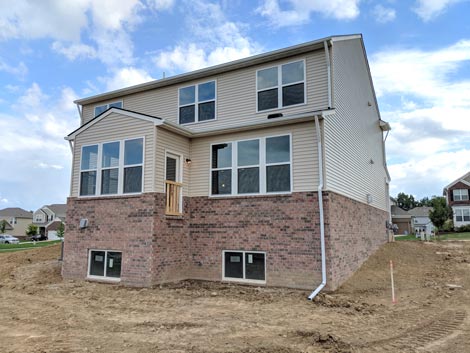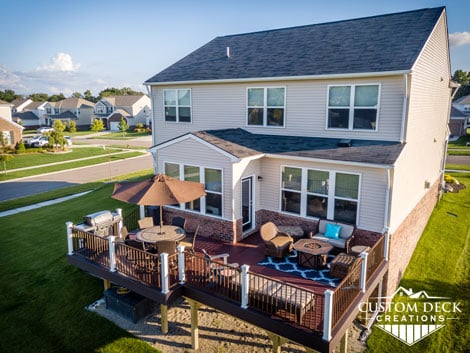 The short answer is, it depends. I know that's not a satisfying answer. But the truth is, the process of building a deck goes far beyond the actual physical installation. 
All the fun things like submitting permits and getting the proper approvals need to happen first. (Fortunately, your contractor usually handles this, but more on that later.)
To give you a good idea of the process and how many days it takes to build a deck, we'll break it down into five major steps. Of course, the time each step takes will vary depending on the deck design, local restrictions, and the local municipality.
(If you only want to know how long it takes to build, feel free to skip to the last step. We won't be offended)
Step 1: Deck Builders & Contracts 
While this may be an obvious step, we didn't want to skip over it because it's important. Regardless of who you hire, be sure everything is in writing with a very detailed scope of work. That way, there's no confusion about what's included or not, and you'll have something to refer back to if you're unsure. 
This process can take anywhere from a few days to a week or two. It all depends on finding the right contractor and the right design for your deck.
Step 2: HOA Approval
If you live in an HOA (Homeowners Association) or COA (Condo Association) community, you'll likely need approval before you can start building a deck.
This step should happen right away. Because in many cases, you'll need approval from the HOA before the building department will issue you a permit, and securing the HOA approval can also take the longest amount of time. 
How Long Does HOA Approval Take? 
You can expect it to take up to 30 days for an HOA to get back with their approval (some smaller communities can return an approval within a few hours – a simple email reply of "Approved" is usually sufficient). A few things can come into play here, such as:
The complexity of your project
Verifying contractor insurance and licensing
Step 3: Construction Drawings & Applying For a Permit
After the HOA has given the go-ahead, it's time to draft up the construction drawings for the building permit. Along with the construction drawings, the deck plans should also be drawn on a copy of the property's mortgage survey or plot plan and submitted to the building department.
New Construction Limitations
It's worth mentioning that if you're planning on buying and building a new construction home, many building departments won't issue a permit until you actually own the property. Once the house has been closed on, you're in the clear to apply for permits.  
How Long Does It Take To Get a Building Permit Approved?
After you (or your contractor, preferably) have applied for the permit, it'll usually take about 1 or 2 weeks for a permit to be issued. However, it can take closer to 6 weeks or longer for some buildings departments across the country. It all depends on their workload, which can increase a lot during the summer months. 
Step 4: "Call Before You Dig"
A small but essential step is to check for utility lines before starting any excavation project. Beyond this being the law, it's for the safety of you, your family, and your neighbors. 
It's a simple task to call your local "Call Before You Dig" service; for those of you here in Michigan, it's Miss Dig. If you live in other parts of the country (or Canada), you can find the information you need at Click Before You Dig.
Step 5: Construction and Inspections
Now that the ball is rolling, the real fun begins! Digging the post holes is the first thing that needs to happen, followed by an inspection by the building department. 
Once they give the okay, the total time to build a deck can be as short as a few days, to 3 or 4 weeks for large, intricate decks. It all depends on the design, size, materials, and upgrades you've opted for. On average, it usually takes about 1 1/2 to 2 weeks to build a new deck. 
Depending on the deck, the inspector may need to come back after the framing is complete. This "rough framing" inspection usually only happens if the inspector won't otherwise be able to easily inspect the frame after the decking is installed (such as for low-to-the-ground decks).
Once everything is complete, the building department will have to come back one more time to do the final inspection. 
How Long Does It Take to Schedule Inspections?
It can take anywhere from one day to one week or more to schedule inspections. Once again, it just depends on how busy the building department is. 
If it looks like it'll take more than a day, we recommend coordinating the inspections ahead of time to reduce the chance of delays. Your contractor will have a good idea of how busy the inspectors are and can plan accordingly. Your contractor should be the one to call for these inspections.
Delays
Speaking of delays, with construction, sometimes things happen that are out of our control. But we can try and be aware of anything that might come up and plan for it.  
Here are some of the potential delays to watch out for:
Some HOA approvals taking 30+ days, even for small decks
Long scheduling times for inspectors 
Building departments that are behind on issuing permits
The weather (someday, we'll discover how to safely mix water and electricity!)
Waiting to close on a new construction home
How Long Does It Really Take To Build a Deck?
Well, the specifics of your project and how busy the HOA, building departments, and inspectors are in your area will influence the timeline. If we're realistic, the whole process from contract signing to moving furniture onto your deck can take close to two months, sometimes longer and sometimes shorter.
Take the Next Step
Be sure to ask your deck builder about timelines, as well as permits and inspections. Any professional deck builder will help take care of these for you. 
That's how we work at Custom Deck Creations. As soon as you sign a contract, we begin working on the drawings and securing approvals, including the permit, right away. We try to take care of everything on the backend for you, so you don't have to worry about a thing. 
Was this article helpful? If so, share it with someone you know who's planning on building a deck! Also, check out our blog if you'd like to find more information on building decks (and the benefits of composite over wood).
If you're in Southeast Michigan, feel free to get in touch. We can set up a time to talk about your project and give you a free, over-the-phone estimate.