5 Backyard Landscaping Ideas After Your Deck Build 
It's time to start planning for outdoor living. That means designing your ideal outdoor escape, your oasis! And a new deck is a beautiful space for many families to enjoy, whether it be:
A romantic night out under the stars
A cozy spot to hang out with friends
The go-to place for all the neighbors to come over for holidays, graduations, weddings, and birthday parties
But once your deck is complete, what's the plan for the rest of your backyard? Because your new deck is only one piece of the puzzle. 
Today we'll share five backyard landscaping ideas to incorporate after your deck is complete and how we approach design. 
Let's jump in!
How to Approach Deck & Yard Design
Before jumping straight into the ideas, let's talk a little strategy. We like to approach deck design holistically, thinking about the entire backyard as one project. Opposed to first building a patio, then thinking about the deck, and finally considering the landscaping last. That kind of piecemealed approach can cause a lack of flow and hurt the overall aesthetic of your yard. 
So we recommend being systematic in how your approach your backyard design. Try and truly understand how you plan on using our space before getting started. 
However, once you have the design in place or at least a general idea of how everything will flow, it's time to get the fun started and build! There's no need to delay the enjoyment of your backyard because you feel you must have everything perfectly planned down to the last inch. Please, don't do that to yourself!
Backyard Landscaping Ideas
Let's fast forward. Your deck is complete, and it's time to finish the rest of your yard. 
While it's certainly not necessary, our clients will usually choose to do some form of landscaping after their deck is complete. But there's no need to turn your backyard into an elaborate garden to look nice. Even a few minor additions can do wonders. Remember, it's all about how you plan on using the space. 
Here are a few of the more common backyard landscaping ideas to consider when you're designing your space:
Shrubs & Plants
Add shrubs or other plants along the side of your new deck to provide privacy and add a little more nature into the space.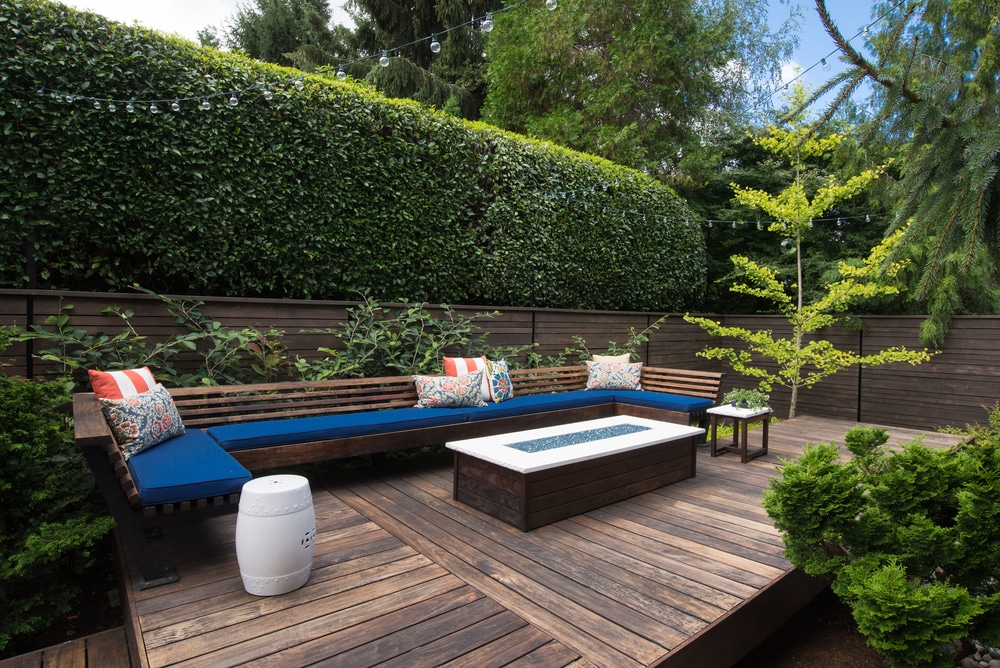 Flowers
Plant flowers around your deck to bring some color to your backyard.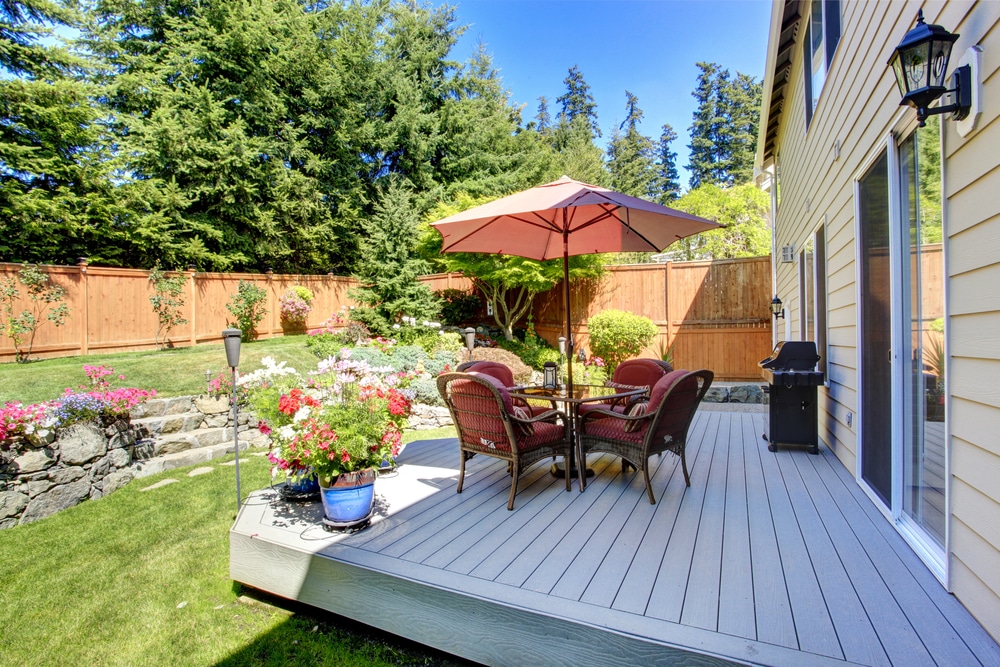 Or hang them from your railing!
Decorative Edging
Install decorative edging between the grass and the stones under your deck to give the space an aesthetic flair!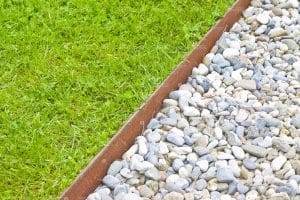 A Patio
Install a patio to create the ultimate outdoor living space!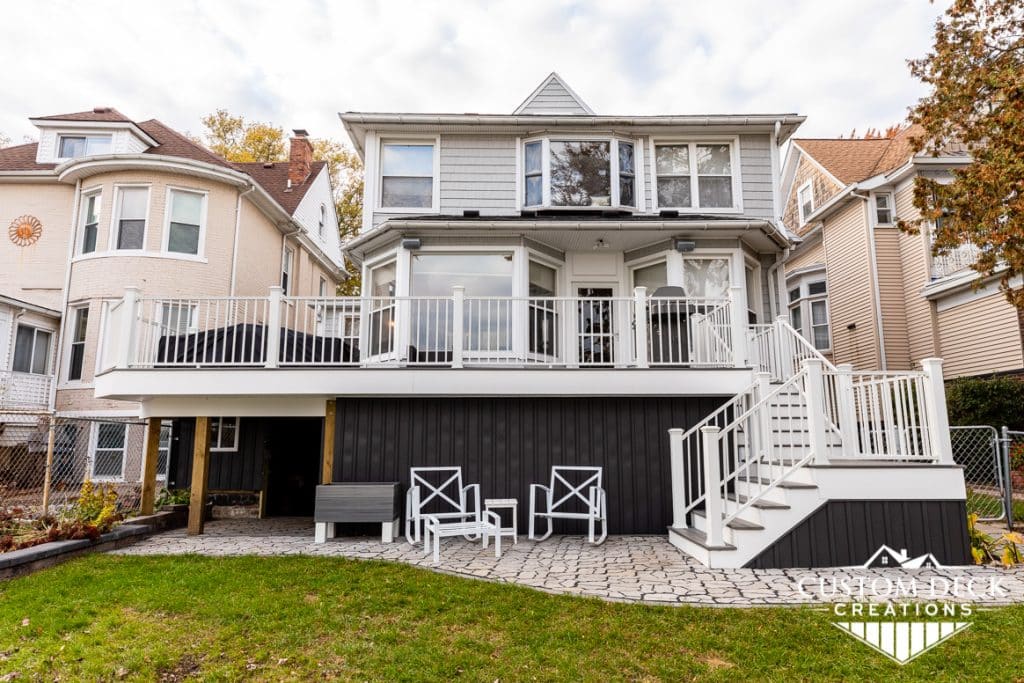 Sprinkler Systems
Install or inspect your sprinkler system to ensure it's in line to irrigate your sod properly. Simple, yet it can make all the difference!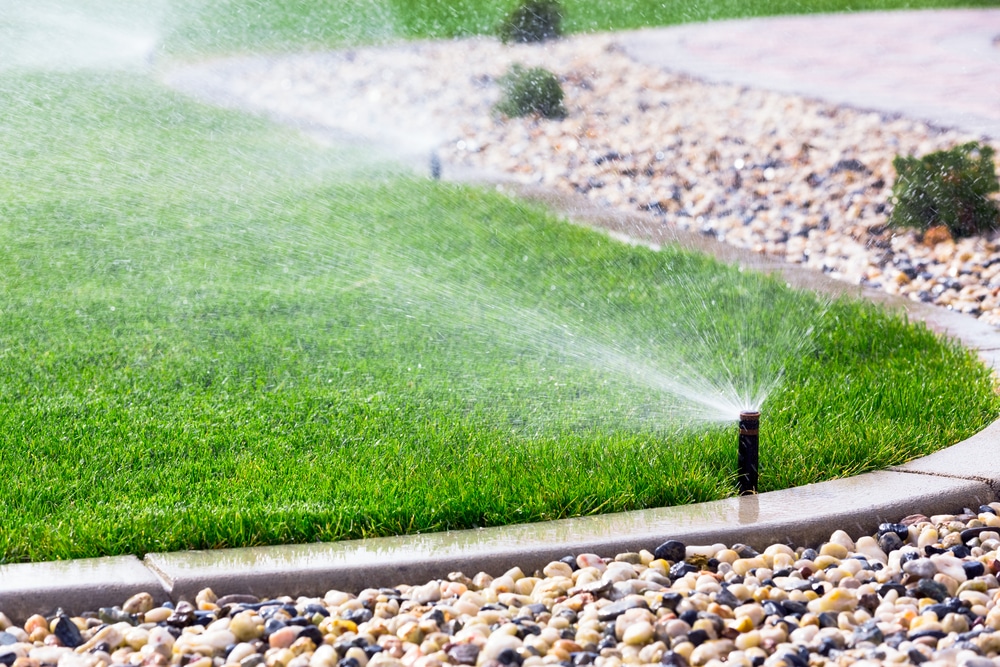 Conclusion
The beauty in landscaping is it's up to you whether you want to go all out or stick with something simple. Either way, hardscaping your yard with a deck (or patio) and using some of these backyard landscaping ideas can be an extremely fun phase of planning your outdoor space. It all improves life's simple pleasures and increases your home's value. 
What Next?
If you're in the SE Michigan area, reach out to us! 
At Custom Deck Creations, we build composite decks for clients across SE Michigan. We'd love to design your backyard with you, including your landscaping, to give the space a nice finishing touch!
To get started, please give us a call! We'll chat about your project and give you a free over-the-phone estimate. Also, feel free to look through our most recent projects for inspiration.
Did you enjoy this post? Please share it with a friend in the area who's considering building a deck. Want to keep reading? Check out these posts next: